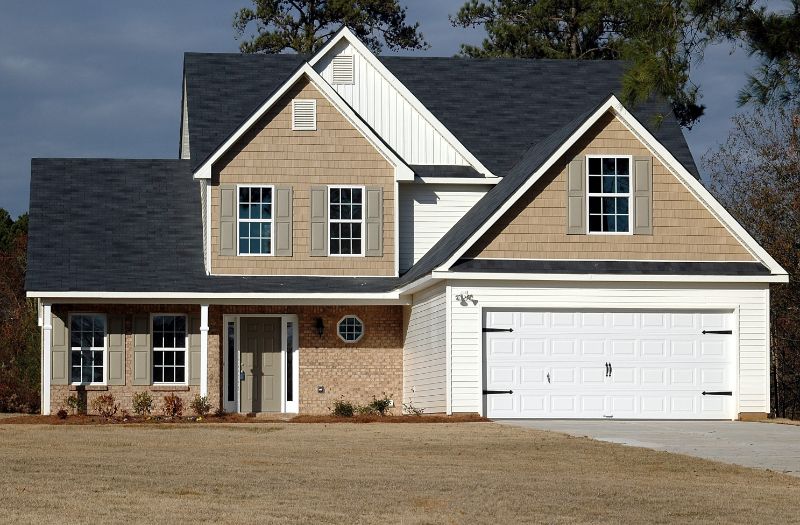 Sitting along the Yellowstone River and the Rimrocks, Billings is the biggest city in the state of Montana, and the seat of Yellowstone County. It was founded as a railroad town in March 1882, and has since grown to become one of the busiest hubs for much of the state, as well as the biggest retail destination for the same area.
Nicknamed "Magic City" because of the rate of its development, it recorded the biggest growth of any city in Montana. This was made possible by the Bakken oil development in eastern Montana and western Dakota, which is the biggest oil discovery in the history of the United States, plus the discovery of the Heath Shale oil just north of the city.
According to data from the United States Census Bureau, it tallied a population of 109,577 in July of 2019, and much of the same can be expected in the coming years. One of its eastern suburbs, Lockwood, had a growth rate of 57.8% from 2000 to 2010, which is the largest growth rate Montana has ever seen among its communities.
Known as a trailhead to the rest of Montana, Billings is named as the Best Town of 2016 by Outside magazine. This is because it is home to some of the best natural views in the whole country, including the 300-800 foot sandstone formation known as the Rimrocks or the Rims. Other opportunities for outdoor adventure abound in this city, and you can take your pick from everything from the Yellowstone River to the scenic Beartooth Highway.
It also offers all the modern conveniences of a city. It has the most number of hotel accomodations within a five-state region, which makes it a prime venue for concerts, sporting events, and other big conventions. And it is dotted with several options for arts and culture, such as the Yellowstone Art Museum, dining and recreation with the only walkable brewery district in the entire state, and other creature comforts.
Billings' main industries include healthcare, retail, accommodation, construction, and education. Per capita income in the city is at $34,178, which is higher than the average per capita income in the whole country. It is also a major trade and distribution center, and home to the corporate headquarters of First Interstate Bank, Stillwater Mining Company, and Kampgrounds of America. In 2009, it was named as CNN Money's Best Small Metro Area for small business startups.
Homes for Sale in Billings, MT
Interested in moving to Billings? Now is the best time to look at listings and snatch one off the market, as housing shortage continues to be a trend in the area and will most likely continue, with the influx of people moving to Montana because of its Western charm and a host of other reasons.
Median home prices in Billings range from a little over $236,000 to a little over $276,000; according to realtor.org, this shows an 11.8% increase year over year, while NeighborhoodScout.com pegs it at 13.15%. Regardless, this increase in sales price puts Billings houses well above the national average, with median listing home price per square feet at about $130.
Around Billings, the same trend continues. Data from April of this year, compared to the same data from April of last year, found that in Missoula, the median sales price for a home increased by 20.5%. It is slightly lower than that of Boseman, which saw a 25% increase in prices, but Whitefish recorded a whopping 41% increase in price.
There are several reasons for why Montana's real estate market conditions are like this. First off, there are more people from out of state that are moving to Billings. According to a study by MSU Billings, real estate brokers surveyed said that they got inquiries from people in California, Washington, and Colorado. 43% of these out-of-state buyers moved to the state to be closer to family, while 36% of them said that they are originally from the state.
In Billings, there are even more reasons to invest in real estate properties, whether you are looking for a starter home, flipping it for higher returns, or investing in the city. Billings is attractive because it has a low unemployment rate, a growing local economy, and a stable median household income. It is also an ideal retail destination, as Montana has no sales tax for purchases made in the state, and there are no city or municipality sales taxes as well.
For business owners, commercial and business properties are eligible for significant tax exemptions. And for residential real estate buyers, Montana has an average property tax rate of 0.84%, which is lower than the national average of 1.08%. The state also uses a different formula for calculating taxable values for owner-occupied residential properties.
Additionally, life is considered to be more peaceful in the city. Its average commute time, for instance, is only 18.65 minutes, which is way lower than the national average. There is also less noise and pollution, which makes it ideal for everyone.
In terms of residential real estate property types, single-family homes make up a big chunk of the types of homes in the area. This is followed by apartment complexes, small apartment buildings, town homes, mobile homes, and others. Most of the homes were built from 1970 to 1999, 1940-1969, and 2000 or newer. And in terms of size, two and three-bedroom properties dominate the market, with only a handful of units with no bedrooms.
Some of the highest appreciating neighborhoods in Billings, since 2000, are as follows:
Central Ave / 12Th St W
13Th St W / Grand Ave
S Billings Blvd / King Ave E
Montana State U-Billings / Rimrock Rd
6th Ave N / N 22nd St
Broadwater Ave / Shiloh Rd
1st Ave S / State Ave
Poly Dr / 17th St W
Monad Rd / Edward St
Cameron Park
Some of the most expensive neighborhoods in Billings are:
Rimrock Rd / Shiloh Rd
Baseline / Hesper
Cameron Park
Broadview
Lake Elmo Dr / Wicks Ln
Montana State U-Billings / Rimrock Rd
Rehberg Ln / Grand Ave
Soda Springs
Alkali Creek Rd / Sandstone Trl
Poly Dr / 17th St W
Additionally, some of the neighborhoods considered to be the safest in the area are:
Rimrock Rd / Shiloh Rd
Soda Springs
Baseline / Hesper
Broadview
Cameron Park
Lockwood
Broadwater Ave / Shiloh Rd
Poly Dr / 17th St W
Lake Elmo Dr / Wicks Ln
Montana State U-Billings / Rimrock Rd
How to Buy a Home in Billings, MT
Ready to buy your house in Billings? One of the most important things that you should do first is to contact a local realtor. There are several advantages to working with a trusted real estate professional, including:
In-depth knowledge of the area. A local realtor will have information that you may not have access to, such as the length of time that a listing has been on the market so you can negotiate prices better, or the pros and cons of every neighborhood that you're interested in.
Personalized guidance through the process. More importantly, your real estate agent will be able to guide you through the whole process, which will involve a lot of technicalities. By having a trusted professional alongside you, you can plan for contingencies in your contract, get advice on financing, optimize search listings so you can find your ideal home, and close the sale successfully.
In choosing a local realtor, it is best to go for one that does not only have experience in real estate, but also other fields that will have diversified their skills and honed their development as a professional in the industry. A broker with an interior design background, for example, will not only be able to get you a list of the right properties, they will also help you streamline your search process according to your specific design considerations.
Similarly, work with one that specializes in the specific kind of property that you want. If you have the budget to go for the best of the best, for example, a realtor with experience in luxury sales is best.
In addition, look at your prospective realtor's portfolio. If they have referrals, that's even better. It is important that they have a good history of delivering excellent service, as the way they do business will feature in the kind of experience that you will have.
Choosing Your Billings Property
When it comes to finding the right property, there are a couple of things that buyers should know so that you can ensure rewarding results.
Set a budget.
Setting a budget should be founded on a good idea of what you are willing to shell out versus what you can actually afford. In many cases, these are two very different things. For instance, you may think that you can spring for this 2.5M house in Canyonwoods Drive, but you will have to factor in the other extra costs involved in the upkeep of the property.
Identify needs vs wants.
It is also helpful to determine what must come with the house, as opposed to what you would like out of the house. Make a list of your non-negotiables, such as neighborhood safety, access to establishments, etc. Once you have this defined, you can factor in some desired features that you'd like out of your purchase.
Prepare your finances.
Next, get your finances in order. Buying a home requires more than just choosing a nice listing and calling the seller. There are several key things to take care of, starting with your credit. Any outstanding debts you may have will be evaluated against your debt-to-income ratio, which will determine your mortgage terms. If you have any debts that you can start paying off, do so now. A good number to follow in assessing this is 28/36: no more than 28% of your monthly income should cover housing expenses, and no more than 36% should go towards your debts.
Your down payment is also another important factor. The amount that you'd need to shell out largely depends on the value of the home property that you're looking to buy, as well as the type of financing that you are going to get. If you're opting for a conventional mortgage, for example, you may have to prepare as much as a 20% downpayment.
Finally, get pre-approved for a mortgage. This will not only help you feel more secure about the home buying process, but will also communicate that you are serious about your offer to the seller. There are several types of mortgages, with varying terms, and it is best that you find the right one that suits your financial health and long-term goals.
Start your search process.
When you have all the above sorted out, you can start looking at listings! To find the best one that suits your needs, don't forget the following as you choose among $2,000 to $2,249 if your home is valued at about $200,000 in mortgage, and you paid off a 20% down payment.
Contact a Billings, MT Realtor
Make this whole process as stress-free as possible by working with Tana Hergenraeder, a trusted realtor in Billings, MT. With extensive experience that encompasses everything from interior design to luxury home sales, Tana offers personalized guidance towards finding your dream property or making a successful sale.
For property sellers, her array of real estate concierge services will make sure that you won't have to worry about any part of the home selling process. Tana works with a team that includes professional photographers and stagers, as well as home improvement professionals and contractors, home cleaners, and locksmiths. With her assistance, you can look forward to having your listing advertised and featured in the best possible light, and your property kept in the most pristine condition from day one until closing.
For buyers and investors, Tana provides impeccable customer service based on your needs and goals. You can contact Tana by calling 406.670.5485 or emailing her at tana(at)realestatebytana(dotted)com. Alternatively, you can connect with her on her social media here.