Table Of Contents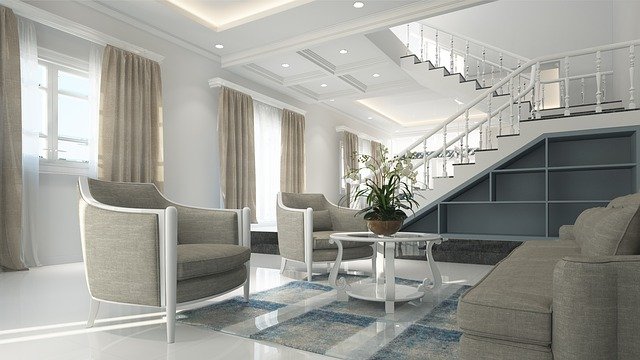 Graced as the Best Town of 2016, Billings boasts of its amalgam of rich history and diverse culture. The 43.52 square mile area is known not only for a profuse of adventures but also for its vibrant craft beer scene and world-class cuisine. Hence, many people go to the place either for a quick vacation tour or to build their permanent homes.
Billings is the largest and the only city in the state of Montana that houses over 100,000 people. It is situated in the south-central area (near the border of Wyoming). The place is otherwise known as the seat of Yellowstone County. Billings is also considered the fastest-growing city in Montana. The rapid population increase in the district is profoundly concentrated in the metro area, but not limited.
The city was first born as a rail hub in 1882. The Northern Pacific Railroad founded it on what was initially called Clark's Fork Bottom. Billings only had three buildings when it was established, but that number grew to 2,000 in just a few months. Accordingly, people called it Magic City because the whole place seemed to appear overnight.
If you are planning to move to Billings, here are some pieces of information that can make your transition easier. In this guide, you will acquire everything that you need to know about the district. These include weather, employment, cost of living, transportation, attractions, culture, and many more.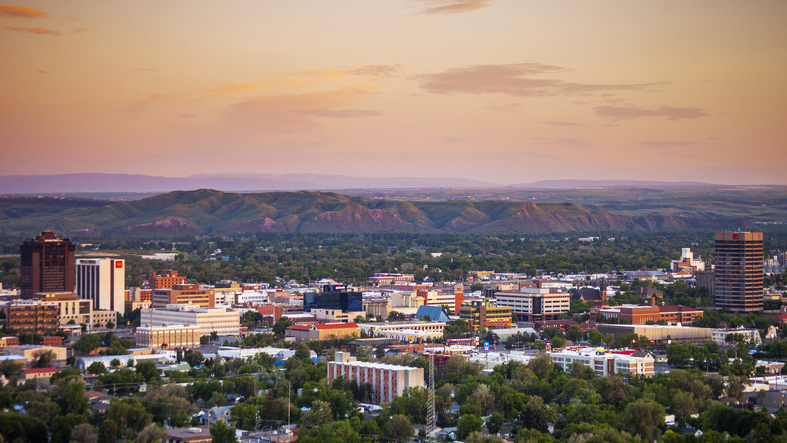 Weather in Billings, Mt.
In general, Montana is a region that seldom experiences consistently cold or hot weather. The state has low humidity, which explains why Billings' climate is surprisingly mild despite its location. The diverse topography of the state also has a huge impact on the weather in the downtown district.
Since Billings is in a semi-arid climate zone, the place encounters hot summers (where temperature rises over 100 degrees) and cold, dry winters. Another phenomenon that the town experiences is the short growing season. During winter, the snow does not aggregate in large amounts since warm winds pass through Montana. For the same reason, it also does not stay on the ground for too long.

Employment or Job Opportunities
Apart from the adventures that Montana can offer, another reason why people choose to live in the area is because of the available opportunities. The local economy is thriving, and many industries are currently booming in the district. These include the business industry, oil industry, and even the medical sector.
The unemployment figure in Billings is now down to 3.10 percent, which is an extremely low number when compared to other areas. This rate only proves that the city is continuously progressing. There is no sales tax in the state of Montana, and so, it has become a major player in trade and distribution, as well as in retail.
Reports say that the city is responsible for more than a quarter of the wholesale business in Montana. In 2009, Billings was even named as the best city to start a business, according to Fortune Small Business magazine. Some of the companies that established their headquarters in Montana are Wal-Mart, Exxon/Mobil, Ford, GM, Conoco-Phillips, Wells Fargo, General Electric, Target, and New York Life.

Cost of Living
As mentioned above, the economy in Billings is rapidly growing alongside its real estate market. Into the bargain, the population density in the area is swiftly increasing. Hence, the living costs in the city were driven to a higher level over the past few years. When compared to other cities in the region, Billings has a higher average cost of living. It applies to food, rent, utilities, and other expenses.
At present, the median household income in the district is $62,258. It is marginally higher than the national average for family income. Correspondingly, the Billings median home price is around $229,355. Although it is not entirely cheap to move to Montana, many still choose to settle down in the area. The price of real estate and the median family income in Billings greatly influence the decision of many.
Since real estate prices in the city are lower than the US average, the market continues to attract more audiences. Another incentive that people look for is the growing economy in the area. If you wish to move and have a family of four, you should at least have an annual income of around $55,000 to live comfortably in Billings.

Transportation in the City
The district recognizes different forms of travel. Billings Metropolitan Transit authority provides the main public transportation system in the area. This MET Transit extends bus service throughout the week to all the people of Billings. What makes the transportation in the city inclusive is the handicap-accessible features of the buses in the area.
Apart from the transit, the district also utilizes limousines and taxi services. If you are not fond of commuting, there is no need to fret. The city also has an extensive trail system throughout the area for bikers and nature lovers. It is called the Heritage trail system. It is one of the factors that helped Billings achieve its spot in the top 50 bike-friendly cities in the country.
For daily commercial flights to either domestic or international destinations, Billings Logan International Airport is the best choice. Regardless of your preference in the form of travel, the city has laid out a system to accommodate you. Hence, it offers more convenient transportation than other areas in the state.
In case you have a private vehicle, you can get to various places with no hassle. Just make sure that the car is registered. Both registration and titling are done at any treasurer's office in the county. You will be given two months to complete the process, starting from the official date of your residency.

Famous Restaurants in Billings
If there is a piece of information that is always worth finding out, it would be the best restaurants in the area. Nothing sounds better than trying out new world-class cuisines and letting them melt in your mouth. Luckily, there is a gourmet guide to the top restaurants in the district.
Schools in the area
The city has access to high-quality and well-established education. Both public and private schools in Billings are top-rated and highly competitive. They excel not just in guiding students towards academic excellence, but also in providing our children with a safe environment. If you plan to move to Billings, you do not have to worry about a single thing regarding your kids' future. The city provides you with several first-rate choices when it comes to their education.
Billings has three public school districts, namely District 3, Elder Grove School District, and Billings Public Schools. It comprises 22 elementary schools, four middle schools, and three high schools. If you wish to send your kids to private institutions instead, the city has six established schools along with higher education institutes. These include Montana State University Billings, Yellowstone Baptist College, and Rocky Mountain College.

Billings Attractions
Apart from being tagged as America's Best Town, Billings is also known as Montana's Trailhead. The city is surrounded by big sky landscapes that are good for adventurous souls. It is also rich in places embedded with so much history. Here are some of the tourist attractions that you should visit when you set foot in the city.
The Rimrocks: If there is one destination that you should not miss when you are in Billings, it would have to be The Rimrocks. It is a defining geological feature of the city. It is a long stretch of sandstone cliffs that goes across the northern side of town. To explore this part of the district, you have many trailheads to choose from. An easy way to catch sight of these scenic rimrocks is through Zimmerman Park.
Moss Mansion: It was erected in 1903 and is now recognized on the National Register of Historic Places. Moss Mansion was built for an entrepreneur named Preston Boyd Moss. It is a symbol of the historic development of homes and other structures in Billings. Hence, you should visit the place if you want to know more about the city. It is located at 914 Division Street, Billings, Montana.
DanWalt Gardens: Located on the southeast side of the city, DanWalt Gardens remains one of the best-kept secrets of Billings, Montana. It features different plants or greens for the public to see. You should check out the place either in April or October since a new kind always blooms during those months. For more information about DanWalt gardens, you may check out their website.
Culture and Tradition
Many people introduce Billings as a vibrant city, and there are no better words to describe it than those. The place is rich in culture, and it is highly reflected in their festivals. Billings celebrates over 20 different festivities throughout the year. These include the Strawberry Festival, Summer Fair, Wine & Food Festival, Harvest Fest, Magic Blues City Festival, and many others.
If you like drinking beer, you would enjoy living in Montana. There are numerous breweries located in the city of Billings. There are even tours to those locations open to the public. The craft brewing scene immensely contributes to the economic growth of the district.

Real Estate Market in Billings, Montana
The housing market in the city is highly competitive for several reasons. Its strength is due to its low unemployment rate, steady job growth, strong median household income, and growing local economy. Among other things, Montana also charges no sales tax, allowing the state to be a major retail hub.
Listing prices continue to increase the amount of home appreciation over the past few years. Nevertheless, the balance in the real estate market is maintained due to growing demands. The strong median family income and low unemployment rate work together to ensure that the housing market condition remains robust. Because of higher wages and increased confidence in employment, more recent graduates become potential local buyers.
First-time home shoppers are typically newlyweds or fresh graduates. If their number continues to grow, Billings real estate market would later be the strongest in the country. The total listing in the area rises as the population as well as open job opportunities increase. If you need a home buying guide in Billings, click here.

Billings Neighborhood and Architecture
Many choose to purchase or build their homes in the city because of factors like competitiveness, accessibility, employment, and culture and history. Different property types are abundant in the area, including single-family homes, apartments, and more. The median list price of these residential properties is $254,000.
The most notable architectural styles reflected in buildings in the area are late 19th and 20th century revivals or second renaissance revivals and contemporary design. If you check out the neighborhood, you can still see some old structures with doors crowned with pediments, windows framed with architraves, and many more.

Moving to Billings
The city is a great choice for settling down for so many reasons. It does not only possess a long beautiful history, but also a diverse culture that fits almost everyone's preference. Living in the area is also practical because the district generously offers a series of new job opportunities every year. When compared to other states in the region, Montana is one of the cities with the cheapest living costs.
If you decide to move to Billings, you should hire a real estate agent that can guide you throughout your home transition. Find someone knowledgeable not just in the industry but also in your choice of city. Fortunately, that is where I can help you. I was born and raised in Billings, so I know the district, even its nooks, and crannies.
I lead Real Estate by Tana, and I help clients like you find an amazing property in our wonderful city, Billings. If you are looking to sell, I can also offer my services since I have professional design skills that can make your home look spectacular before listing it for sale. We'll share with you the importance of working with an expert when selling your home.
Contact me and let us talk about your selling or finding your perfect home!